ABOUT US
The Frederick County Art Association (FCAA) is a not-for-profit organization committed to encouraging artistic growth and exposure within its membership and to promoting community interest and participation in the visual arts. FCAA members receive a monthly
newsletter
and opportunities for group exhibitions and social events.
If you'd like to join the FCAA, fill out the
membership application
and send it and the appropriate dues to: Treasurer, Frederick County Art association, 40 South Carroll Street, Frederick, MD 21701.
COMING UP
We meet on the second Monday of the month in February, April, June, September, and November. Meetings are at 7:00 p.m. at
The Delaplaine Visual Arts Education Center
in Frederick, Maryland.
Join us for the annual holiday party on December 9, 2013 at 6 p.m. at the Delaplaine.
The members' show at the Delaplaine will run from January 4 - January 26, 2014. Drop-off will be Wednesday, December 18 and December 21 from 10-2. All FCAA members in good standing with dues paid are eligible to submit their work. New members who joined after June 30, 2013 are paid through the end of 2014. Submissions are not juried for entry. We will attempt to hang or display all entries. Awards are juried for first, second and third place.
Check out our
Facebook page
or
newsletter
for details on upcoming activities.
COMMUNITY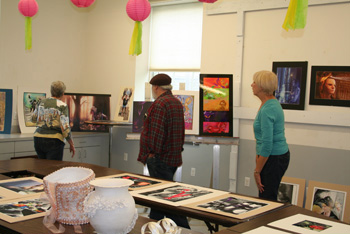 For years, our annual
Student Art Awards
recognized and encouraged talented Frederick County high school seniors who planned to continue their art studies. Please contact us if you are interested in supporting this worthy goal.
As an organization we support The Delaplaine Visual Arts Education Center and are represented on its Board through the Alliance, a group of art organizations whose representatives meet regularly to be updated and to discuss the activities and concerns of the Delaplaine.
---